Click HERE to Download Full Flyer


U Live Symposium 2014
16 Aug 2014 (Sat) 9am - 6pm

TOPIC 2 : BUILD STRONGER BONES
Health Benefits of Tai Chi Arthritis & Osteoporosis


by Jennifer Chung [Tai Chi SJY]


Join us at Master Trainer Jennifer talk on how Tai Chi improve your health and quality of life. Learn about the Tai Chi for Health programs that combine traditional Tai Chi with modern medical knowledge to improve overall fitness level and get a chance to try out some Tai Chi movements too!


Speaker Profile:
Jennifer Chung has more than 15 years of experience in practising Tai Chi. She is a Master Trainer for Tai Chi for Health Programs (Arthritis, Osteoporosis and Diabetes), and the founder of Tai Chi SJY LLP. Today, she teaches not only Tai Chi, but also conducts Tai Chi for Arthritis Workshop - a program to train safe and effective trainers, public talk, demonstration, and conducts workshop to train Volunteer Trainers to serve wellness programs in reaching out to other seniors.


Purchase Your Ticket @ TicketBooth Now!
Dr Paul Lam, a family physician in Sydney, Australia and a tai chi master for thirty plus years, is a world leader in the field of Tai Chi for Health Improvement.
In Collaboration with other medical and tai chi experts, Dr. Paul Lam has composed several Tai Chi for Health Programs that are supported by Arthritis Foundation of Australia, USA and UK. He has participated in tai chi for health and has authored and co-authored books and articles. His vision is to bring tai chi to many people for improving health and quality of life.

With his authorized master trainers, Dr. Lam has conducted hundreds of instructors' training workshops around the world for his Tai Chi for Health programs.


Certified Tai Chi For Health programs' Trainers

Jennifer Chung - Master Trainer
Jennifer Chung is a Tai Chi trainer and Master Trainer selected by Dr. Paul Lam, a family physician in Sydney, Australia, is a world leader in the field of Tai Chi for Health Improvement. She has been practicing Tai Chi for over 15 years. Jennifer was awarded a PA Trainer Portal Award in January 2013.

Jennifer is based in Singapore. She conducts Instructors Training Workshop, teaches the tai chi programs to many PA community Club, RC - Resident Committee, private organization, club and also conducts many health talk, tai chi demo at hospital, library, private organization. Jennifer also contribute good part of her time to help the less fortunate – Parkinson Society Singapore, Ageing Home. She would love to share more in the areas of leadership, training of more passionate people interested to teach the tai chi for health program in Singapore.

Jennifer also works with various organisation National Arthritic Foundation, Osteoporosis Society, WINGS – Women's Initiative for Ageing Successfully, People's Association, Council of Third Age, Health Promotion Board. [ ... more info ]

"Carry the Torch of Tai Chi for Health" Jennifer won a replica Olympic Torch with her article.


Jennifer Chung - PA Trainer Award 2012






Description :
Number of Pictures : of





Simon Yuen - Certified Senior Trainer
In October 2011, Simon was promoted to Senior Trainer for the Tai Chi for Health programs, Simon who has been practicing Tai Chi for more than 14 years. Simon teaches the Tai Chi for Health Programs to PA - Community Club, RC, Corporate Offices and many Community Home Care and Senior Centers. Simon too helps with various organizations, such as the National Arthritis Foundation, Osteoporosis Society Singapore, Health Promotion Board, People's Association, and the Council for Third Age by teaching and participating in their Active Ageing Promotional Activities. [ ,,, more info ]
Click here watch Tai Chi for Beginners, 8 Lessons with Dr Paul Lam - Free 1st Lesson

10 Reasons
Tai Chi good for Health
Strengthen Balance

Improve Relaxation

Improve Blood Circulation

Improve Mental Strength

Coordination Balance

Joints Flexibility

Relieves Arthritis Pain

Reduce Falls

Clarity of Mind

Increase Stamina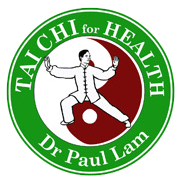 taichiforhealthinstitute.org